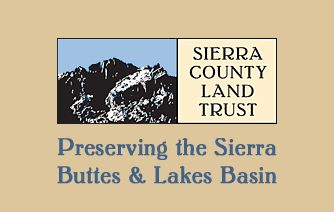 By donating to the Sierra County Land Trust, you will be an active participant in the preservation of the Sierra Buttes and the Lakes Basin.
In Memory of
Phyllis O'Gara Currens
Phyllis died this past summer (2009). Phyllis and her family have long ties to Sierra County. She and her siblings, Chloe and Geoffrey O'Gara own the family house that is on the Yuba River down the street from the Sierra City post office. Phyllis was a Forest Service fire jumper, a biologist, an accomplished artist and poet, wife, and mother. Phyllis and her mother are now buried together in the Sierra City Cemetery.
Below is her beautiful slide show tribute on youtube.com.
back